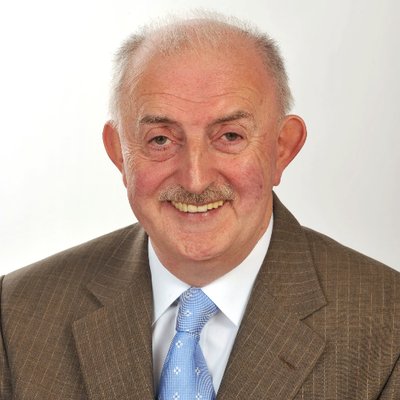 Today at Conlig Presbyterian Church family and friends attended a service to remember and celebrate the life of Dr Ian Adamson OBE.
VIP's Alan Henry Brooke, 3rd Viscount Brookeborough, representative for the Duke of Gloucester, and President Michael D Higgins, President of Ireland and other dignitaries were also present.
Close friends Sir Van Morrison and Eddie Irvine, former Formula 1 driver were also in attendance.
Tributes were paid by close family friends Wesley Hutchinson, Professor of Irish Studies at Sorbonne University, Paris and Consultant Surgeon, Mr David Brooker FRCS.
Their tributes covered many aspects of his life, from being a multi-linguist, an historian, an author, former Deputy Lord Mayor, Lord Mayor and High Sherriff in Belfast City Hall, Paediatrician and pioneer in Community Paediatrics.
They noted his involvement in many Community projects such as the foundation of the Somme Association, the restoration of Thiepval Tower, Farset Youth Group, Ullans Academy and more recently Pretani Associates, who are working with the Dalaradia, Dál Fiatach and Dalriada historical community groups.
They passed their condolences to Kerry his wife of over 20 years.
Pretani Associates will remember Dr Ian Adamson OBE as a man who worked tirelessly to promote  cultural knowledge,the foundation for achieving cultural,economic and political stability for all of the people of Northern Ireland.
The service was followed by burial in Roselawn Cemetery.