Pretani Associates were delighted to support the Dalaradia organisation in their production of a book of memorabilia of Their Royal Highnesses the Duke and Duchess of Gloucester visit to Belfast on the 21st April 1941.
This book was presented to HRH Prince Richard Duke of Gloucester at Kensington Palace on the 75th Anniversary of the visit by Pretani Associates' Helen Brooker and Dr Ian Adamson OBE. 2016 is the 75th Anniversary of the Belfast Blitz which commenced on the 15th April 1941. There was a huge loss of life for the people in Belfast and many casualties. Read more in Bombs on Belfast by Dr Ian Adamson OBE, published by Colourpoint Books Ltd.
The Chairman of Dalaradia Robert Williamson and Pretani Associates also presented a copy to the Linenhall Library.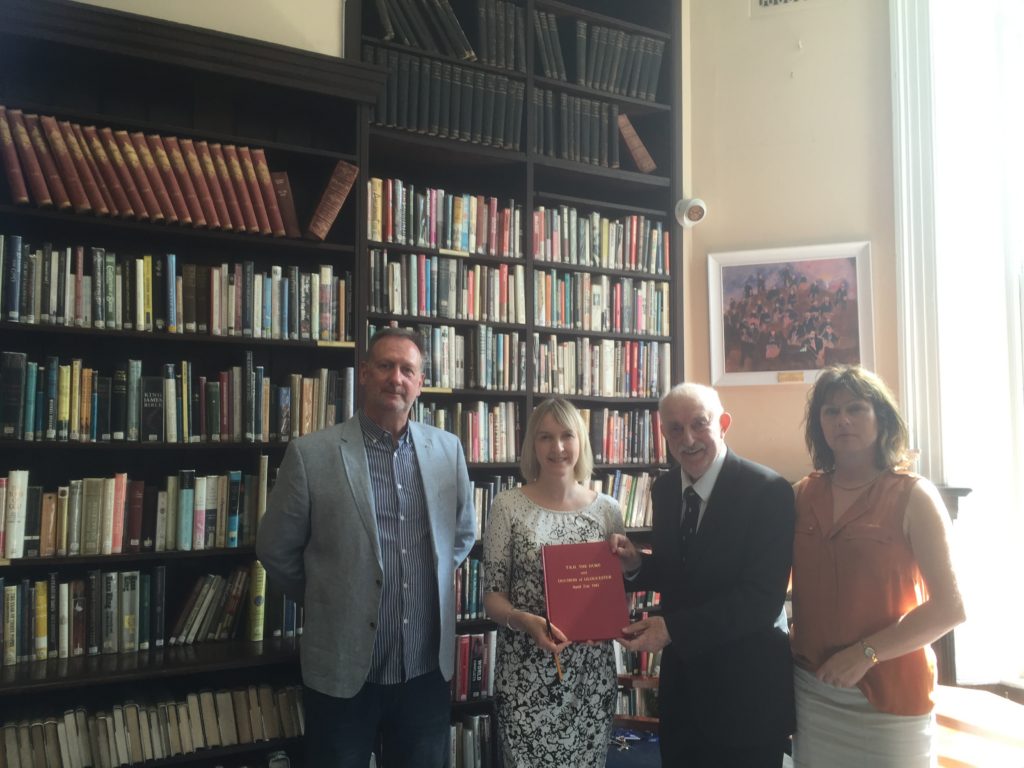 On behalf of Dalaradia Dr Ian Adamson OBE Librarian of the Commandery of Ards, the Venerable Order of St John of Jerusalem also presented a copy to the Bailiff  Grand Cross, David Kinghan and Chairman of the Order, Col CT Hogg.